Sizes
We fabricate to your requirements
Email your ride and we will check its specs and advise
Below are some standard sizes to give you a starting point
any length is possible on all formats
Motorcycles 
Our 1200mm wide 8ft (2438mm) Long Motorcycle unit  any height up to 6ft tall, 8ft long is ideal for most motorcycles, usually 6ft tall for rear gardens and smaller 5ft or 5ft 6″ for a less imposing unit for front gardens and drives. Excellent for most road bikes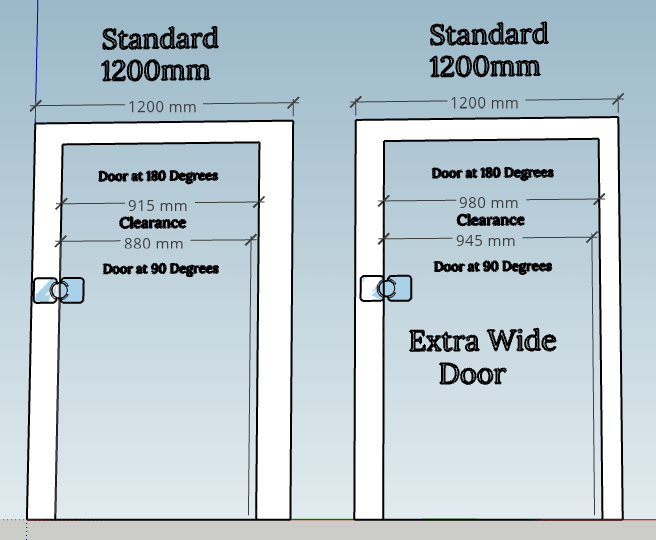 Our 1200mm wide Motorcycle unit with extra wide door with clearance of 980mm with door at 180 degrees 945mm with door at 90 degrees gives more access clearance for the larger touring bikes
9ft (2743mm) long Motorcycle unit "Harley box" Any height up to 6ft tall, 9ft long 4ft wide, Harley's have a long wheel base also use full for a little extra storage for regular motorcycles.
"Fat Boy" Motorcycle unit this is a wider unit at (1524mm) 5ft width with a wider entrance, ideal for panniers and very large motorcycles, made to 8ft and 9ft lengths. Ideal for tour and wider motorcycles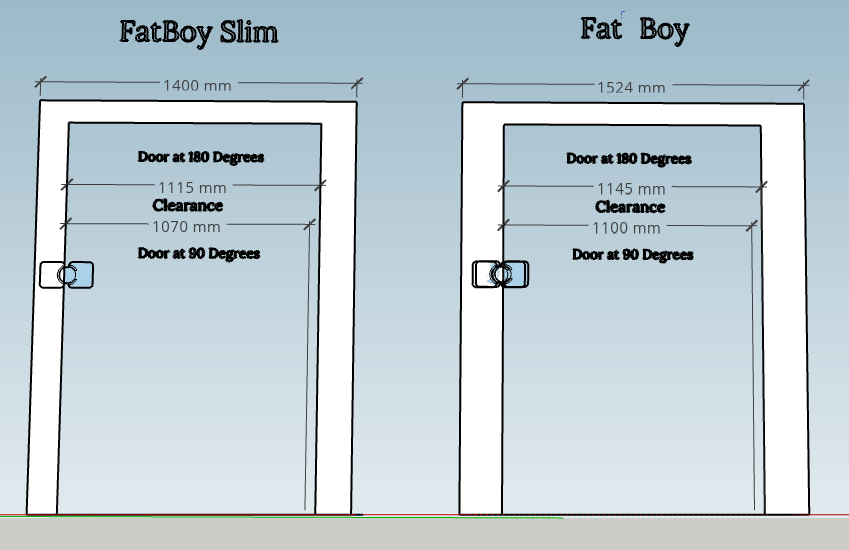 Double Motorcycle or workshop unit 6ft 5″ (1950mm) wide with double or Single access doors any length, ideal for workshops or for two motorcycles
Mobility
Small Scooter Box size is (1250mm) 4ft high, 5ft 6 inches long 3ft 1′ wide. Your scooter must be no larger than 31 inches 790 mm wide, 44 3/4 inches 1135 mm tall to fit through the door opening and 59 inches 1500 mm long.
Wheelchair Mobility scooter unit 6ft tall, 4ft wide and 5ft 3″ long.
5ft Tall Mobility scooter box
Walk in but less imposing as 6ft one its 5ft tall, 4ft wide and 5ft 6″ long
6ft Tall Mobility scooter box
This is full walk in as the name implies its 6ft tall, 4ft wide and 5ft 6″ long
Utility/ Garden / Static caravan / equestrian
Double door storage boxes are 4ft high, 5ft in width and 3ft 1′ deep
Medium Double door is 3ft 4″ tall (1000mm) 5ft width and 2ft deep
We can make boxes to suit your requirements we are friendly and accommodating.
Bigger
Smaller
Taller
Wider
its your box lets start talking
Call me on 07816786985
or Message me
email me: ArmadilloBoxes
if email link above does not work please copy and paste email to richard@armadilloboxes.co.uk